This thread will instruct you on how to use MSPaint to resize images quickly and easily. The pictures tell the story alone, but the captions will help guide people who aren't too computer savvy.
1) Click Start, then highlight the Run segment and click it. This will bring up the Run screen.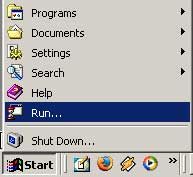 2) In the Run screen, type "mspaint" without the quotes. It's not case sensitive so don't worry about it.
3) Open the image in paint. I'm not going to provide a picture on this one because c'mon, it's easy.
4) Highlight the image and go into the Image tab and select "Stretch/Skew"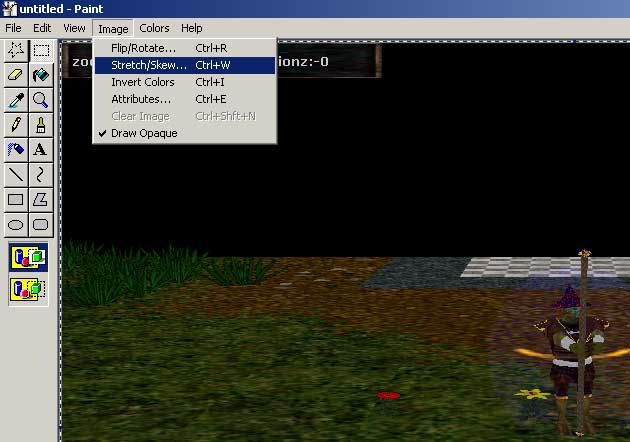 5) Change both of the percents to whatever you think is going to make your picture your desired size. Make sure to make them to the same percentage or else it will warp your picture! (We will discuss fine-tuning the size later in this thread.)
6) Grab a handle on the edge of the canvas. (The little boxes) and drag the cavas to fit your resized picture snugly.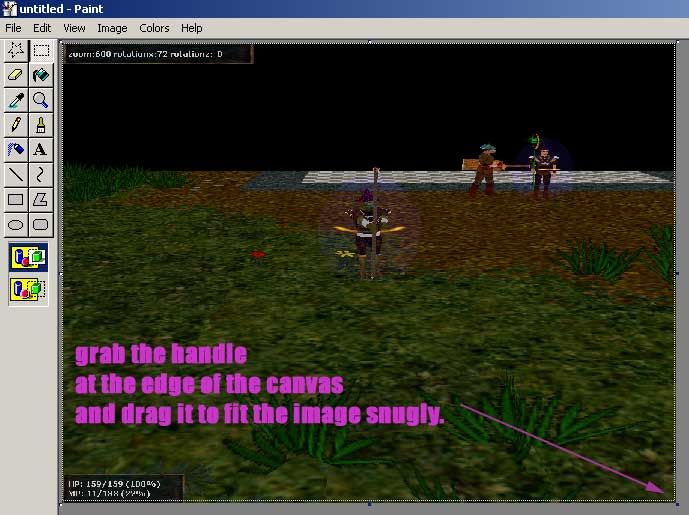 7) Now we go back into the Images pulldown and Select "Attributes."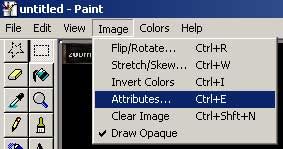 Check the size in Pixels. Is the size too big for whatever thread your posting in? Read the original post on the thread and make sure there are no size restrictions. Also, if this is being posted on another board read the main board rules and see if there's any size restrictions. Usually forum admirals don't like their tables being broken, so be carefull! For instance, if you post a tablebreaker on SomethingAwful you're in for a lot of trouble. So read the rules and make sure you're not goofing up!
8 ) Ok, we're almost done! Go into the "File" pulldown and select "Save As."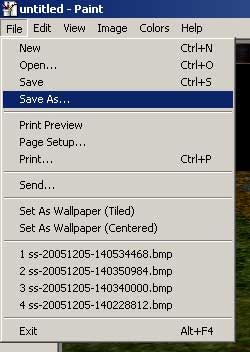 9) Last step! Name your picture (read board rules and make sure it's appropriate) and save your image as a Jpg. (Not a BMP, those are massive uncompressed files that nobody likes!) You can find the option to save as a JPG by clicking the pulldown below the filename field. (Note: Some MSPAINTs can't save as a JPG for some ungodly reason. If this is the case with you, try using another imaging program. The program in "Accessories" called "Imaging" works for saving as JPG files.)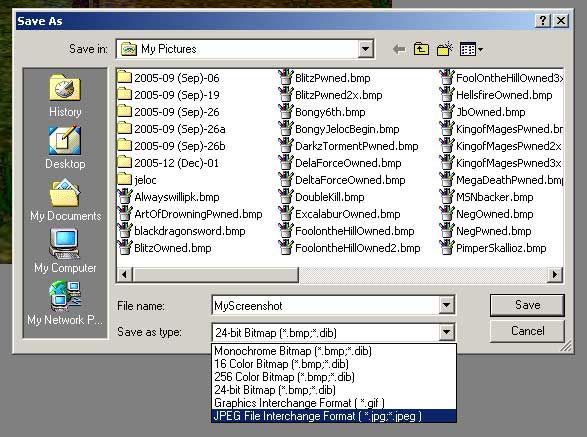 That's it! You're done! Upload it (
www.imageshack.us
) or (
www.photobucket.com
) and put it on the boards! It's you time to show off your cool screenshot, and maybe this time Kandi won't yell at you for breaking the tables.
Thanx, and happy posting!